Chapter Meeting - June 21st, 2020 at 11:00am

Bart on KVUE

See Bart Sturzl, MPM®, RMP®, on KVUE News!

Join our Chapter

Become a Austin Chapter Affiliate and enjoy a number of benefits. Market your business to a field of real estate and property management professionals that manage hundreds of thousands of single family homes and small apartment complexes nationwide.
NARPM® Works for You
The National Association of Residential Property Managers (NARPM®) is an association of real estate professionals who know first-hand the unique problems and challenges of managing single-family and small residential properties. We provide our members with the education, classes, information, support, networks, and growth they need to succeed.
About Austin Chapter of NARPM®
July 21st, 2020 - Monthly Luncheon  11:00am-12:00pm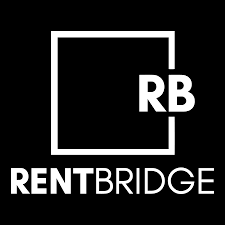 Join NARPM Austin for an exciting presentation from Rent Bridge's Michael Park on the automation potential of your Renewals Process—and the key metrics reporting you've been missing out on!  This deep dive into the Renewals Process will show you how to start taking advantage of and implementing some practical automation within your business.
You'll also learn about the benefits of reporting and key metrics you should be using to spot automation opportunities that can streamline your business or help you tap into hidden revenue! Learn how automation can enhance transparency, communication, and efficiency while touching on remote team management and how good reporting allows you to manage the process—and not the people.  
Michael Park Bio
Michael Park is the Managing Partner at Rent Bridge Group, LLC . After managing the operations, sales, and metrics for thousands of residential properties across the nation, Michael advises property management companies on how to grow and manage their business. With more than 18 years of industry experience, Michael helps companies streamline processes, develop powerful growth strategies, and help build more profitable property management companies.

Michael is a seasoned real estate professional, executive level manager, and entrepreneur. Michael has been involved in thousands of residential real estate transactions while working in property management, as a partner at a large, multi-office real estate law firm, a regional title insurance executive, and as founder and owner of a successful real estate law firm. Michael has been featured on Fox 4, KLIF 570 AM, KRLD 1080 AM, Trulia.com, Unlock Your Wealth Radio, and numerous news articles.   
Please RSVP to the event and join us on Zoom next week! (Zoom Link provided after registration)
------------------------------------


Cost: FREE

Questions? Contact Kerri Parker at:
klp@kerriparker.realtor
(512) 565-5256
---
About the Austin Chapter of NARPM®
Are you interested in joining?
The Austin Chapter of NARPM® provides ongoing educational opportunities for its members including monthly meetings with guest speakers as well as forums for the exchange of ideas on issues specific to our industry.
If you are a real estate professional who actively engages in the management of single-family homes and other residential properties, joining NARPM® is a must. The education, networking association, and tools that NARPM provides will improve your business while saving you time and money.  Come be a part of this great networking community of property managers!! The Austin NARPM chapter currently meets on the THIRD TUESDAY of EACH MONTH at the Austin Board of Realtors -  4800 Spicewood Springs Rd., Austin, TX 78759. Click here for details of all our events and meeting details.
If you are a property owner looking for a professional Property Manager to manage your home or investment property, you will find the person you are looking for among our membership.